Policy 1
Improve profitability via business portfolio optimization and structural reforms
Concentration of management resources on focused domains
We have chosen "in-," that is centered on in-Jelly and other "in-" brands, Direct marketing, the U.S. businesses and Frozen desserts and designated them the focused domains. This concentration will drive the group's growth.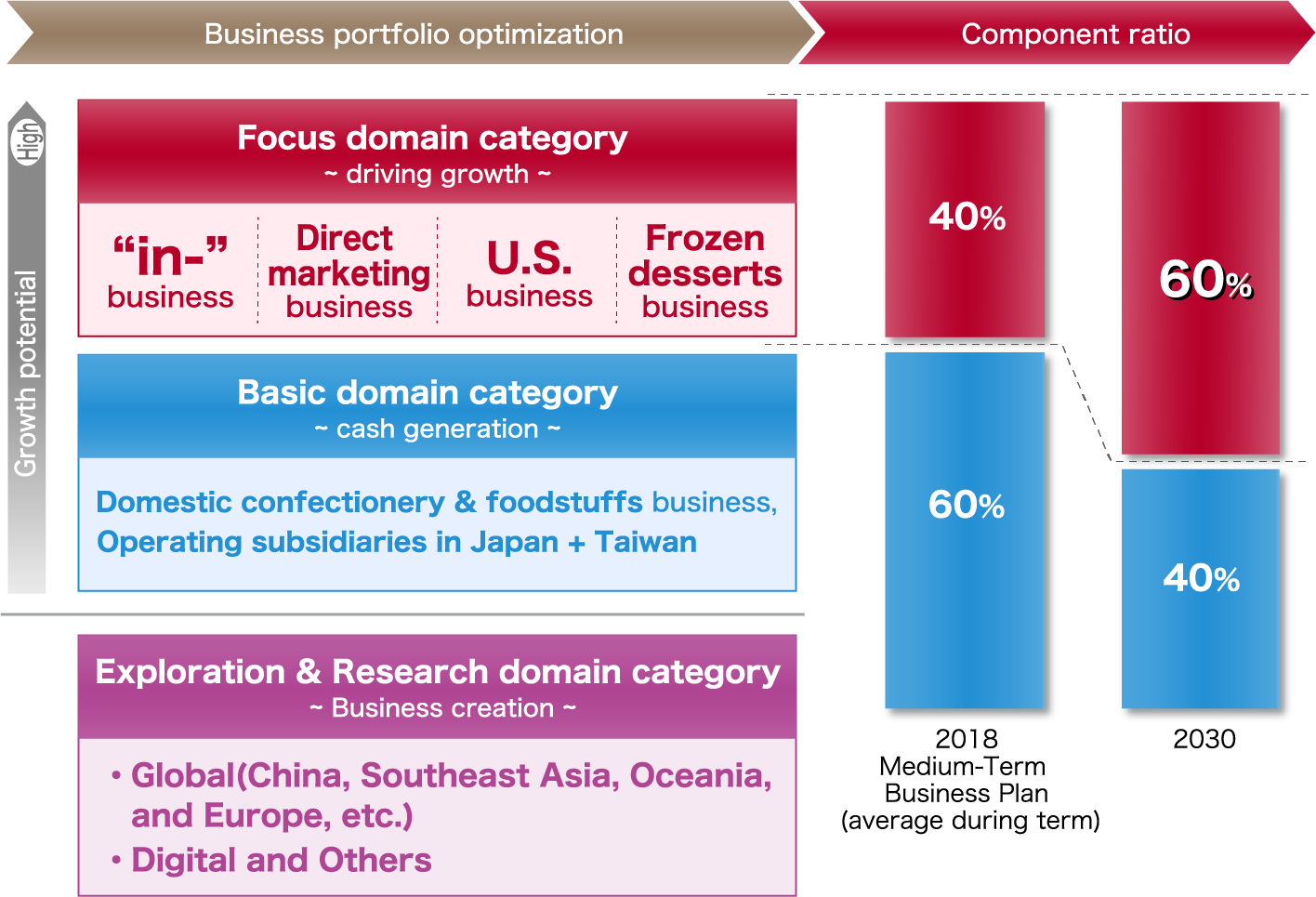 Stable cash generation by basic domains
We have designated businesses such as the confectionery and foodstuffs businesses that are expected to report steady sales increases and higher earning power as the basic domains. They are expected to generate stably investment resources in the focused domains.
Exploration & research domain's efforts
We refer to the creation of new business models, the development of wellness products for the global markets, and other new initiatives collectively as the exploration and research domain. We will develop new businesses to shoulder our next-generation growth.
Improvement of earning power mostly of functional sectors with structural reforms
In order to generate investment resources in the focused domains, as well as to prepare for various management risks, we will execute structural reforms group-wide but particularly on functional sectors such as procurement, manufacturing, logistics, and sales & marketing, thereby supporting the increase in the group's earning power.