Meiji/Taisho Eras (1899–)
Meiji/Taisho Eras (1899–)
1899

Taichiro Morinaga returns to Japan from the United States and establishes Morinaga's Western Confectionery Shop.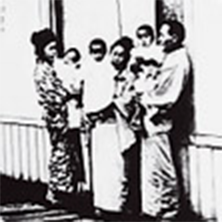 Photograph taken in 1900
Pioneers of Western Confectionary in Japan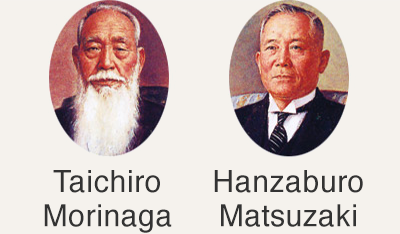 1905

The Company registers the Angel Mark, which symbolizes the corporate philosophy of "Delicious, Fun, and Healthy."
Birth of the Angel Mark!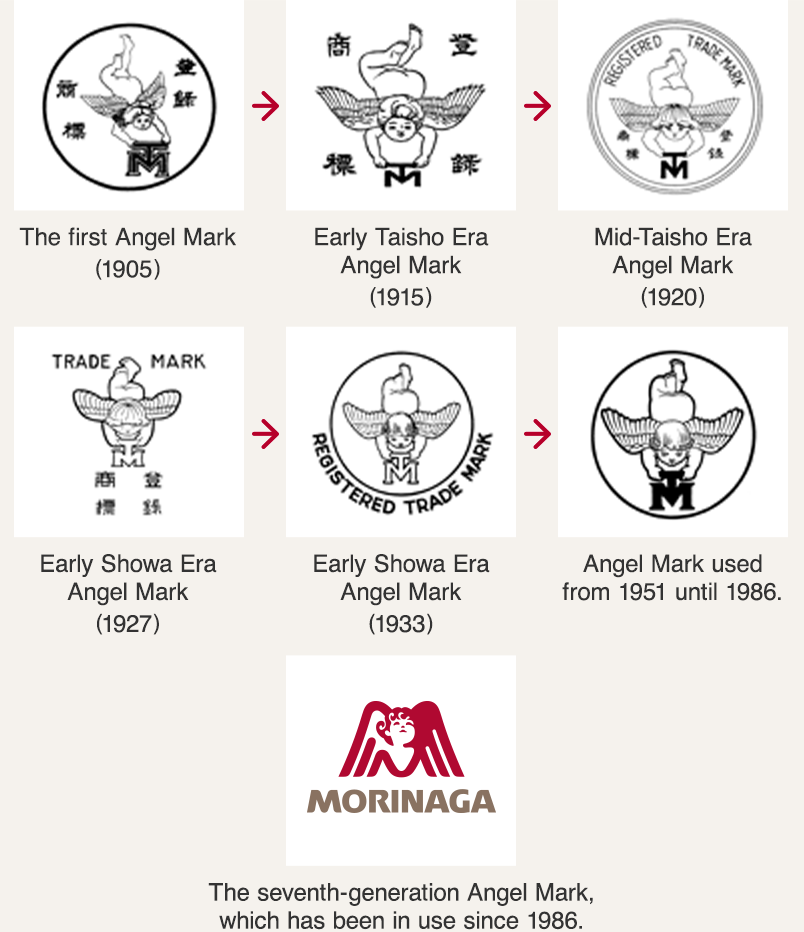 1912

The Company becomes Morinaga & Co., Ltd.
1913

Launch of Milk Caramel. The name "milk caramel" is used for the first time.
1914

Sales of pocket-sized

Milk Caramel

begin. The product becomes hugely popular.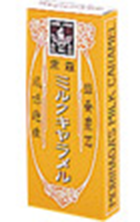 The Launch of Pocket-sized
Milk Caramel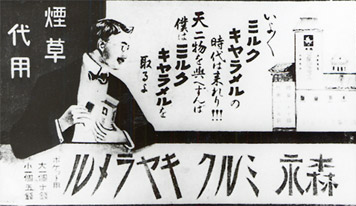 1918

Morinaga begins selling domestically produced

milk chocolate

, becoming the first bean-to-bar manufacturer of chocolate.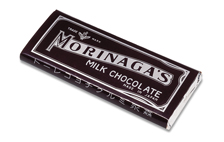 Japan's First Domestically Produced Chocolate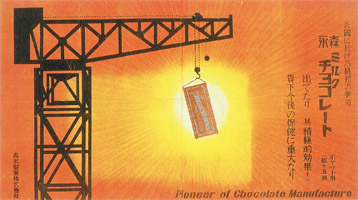 1919

Launch of

Milk Cocoa

, Japan's first drinking cocoa
Introduction of the Eight-hour Workday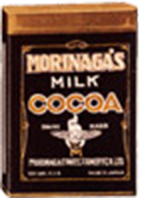 Introduction of the Eight-hour Workday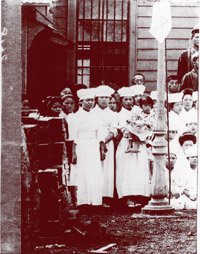 1920

Production of

Dry Milk

begins with sales beginning the following year.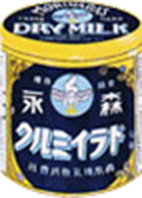 Morinaga Launches Japan's First Domestically Mass-produced Powdered Milk
1923

Morinaga begins selling Marie in Japan.