About Us

Ever since our establishment in 1899, Morinaga has been in business for more than 100 years in the pursuit of our dream of providing delicious and nutritious confectionaries to the people of Japan in their daily lives. Here we introduce Morinaga's history, present, and future.
About MORINAGA
Introduction of Business Fields
Our businesses span many areas, including the "in-" business, direct marketing business, U.S. business, frozen desserts business, and domestic confectionery & foodstuffs business. Each of these businesses is described in terms of its characteristics, objectives, and initiatives.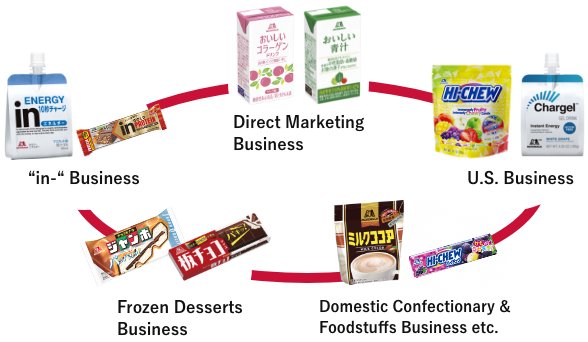 Company Information and Initiatives