1930

Launch of

Manna Teething Biscuits

for infants
1937

Holding of the First Morinaga Mother's Day Meeting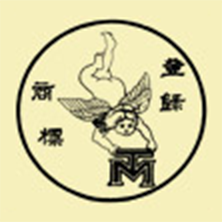 Holding of the First Morinaga Mother's Day Meeting

1944

Morinaga Develops Japan's First Domestically Produced Penicillin
Morinaga Develops Japan's First Domestically Produced Penicillin
1954

Morinaga Introduces Japan's First Band Oven for Biscuit Baking
Morinaga Introduces Japan's First Band Oven for Biscuit Baking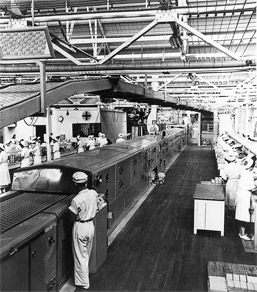 1957

Launch of

Hotcake Mix

premixed pancake mix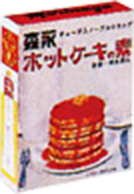 1959

Morinaga concludes a licensing contract with Walt Disney Enterprises Inc.—a first for a Japanese company.
1960

Morinaga develops a major media campaign pairing chocolate gift-giving with Valentine's Day
Launch of Japan's first domestically produced instant coffee
Morinaga establishes the Educational Equipment Support Foundation while at the same time participates in the Bell Mark Campaign.
Activities to Popularize Valentine's Day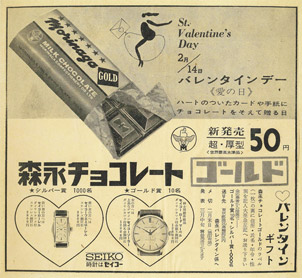 1961

Launch of

Angel Pie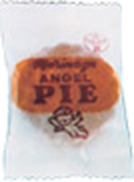 1964

Hi-Crown chocolate

is launched and becomes a huge hit.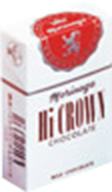 1967

Launch of

Chocoball

, with the Kyoro-chan design
Launch of

Choco Flakes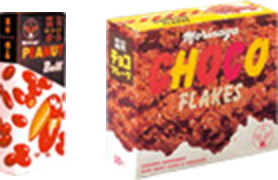 1969

Launch of

Hi-Soft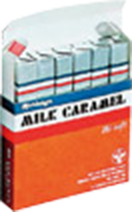 1970

Morinaga participates in the Osaka Expo, operating an Air Buffet (Ferris-wheel-like ride for enjoying snack foods in mid-air)
1971

Launch of

Koeda Chocolate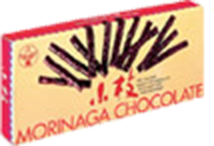 1972

Launch of

Choco Monaka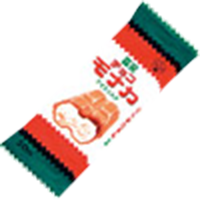 1975

Launch of

HI-CHEW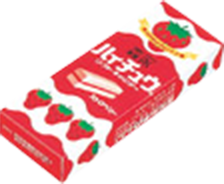 1977

Morinaga begins import and sale of

Chupa Chups

lollipops.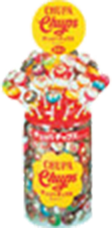 1982

Launch of

Ottotto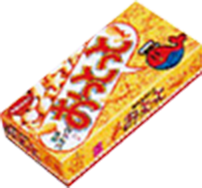 1983

Morinaga establishes a business alliance with USA-based Weider Nutrition International Inc.
1986

Announcement of a new Angel Mark in accordance with Morinaga's Corporate Identity