The chewy texture taken to another level has a premium, luxurious taste fit for adults!
Enjoy the chewiness as the flavor spreads with every bite.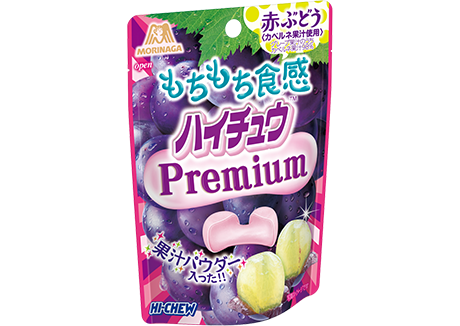 Hi-Chew Premium <Red Grape>
98% of the grape juice used in this Premium Hi-Chew flavor is from Italian Cabernet Sauvignon grapes, giving it a delicious burst of flavor. Rich juice powder maintains the chewy, juicy Hi-Chew consistency we know and love.